Michigan State University Extension


Hillsdale County MSU Extension
20 Care Drive, Suite B
Hillsdale, MI 49242
Phone: (517) 439-9301
To visit the MSU Extension website, please follow the link:
http://msue.anr.msu.edu/
---
Just a few Services offered by the MSU Extension

Enviro-Weather

A Michigan weather station that delivers a sustainable weather-based information system that helps local users make the right pest, plant production, and natural resource management decisions.
Check out MSU's Enviro-weather station!
Follow the Link:
http://www.enviro-weather.msu.edu/homeMap.php
---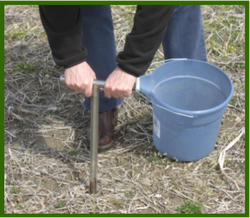 Soil Sampling is very important and is one of the first steps in determining what type of fertilizer and how much is needed for the plants you want to grow.
To learn more about the importance of Soil Sampling, visit the MSU Soil Sampling Website at the Link:
www.spnl.msu.edu/
Soil Sampling Procedure:
- Use a Soil Probe, Spade, or Trowel and a Plastic Pail
- Sample in a "zigzag" or "W" fashion throughout the uniform area
- Take representative samples of the soil in the area being tested (15-20 subsamples)
- Combine all samples into the Plastic Pail and mix thoroughly
- Fill sample bag with correct amount of Soil, fill out provided sheet, & send to Testing Lab
Soil Sampling Depths:
- Agricultural Fields: 8 Inches
- Home Gardens: 6 to 8 Inches
- Lawns: 3 Inches below turf
---
MSU Fertilizer Recommendations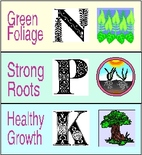 The growth and development of vegetable crops are influenced by the levels of essential elements, or nutrients available in the soil. Nitrogen, phosphorus and potassium are the nutrients most likely to be limiting crop growth.
Generally Accepted Agricultural and Management Practices for Nutrient Utilization -
GAAMP's

Nutrient Recommendations for Field Crops in Michigan -
Extension Bulletin E2904

Nutrient Recommendations for Vegetable Crops in Michigan -
Extension Bulletin E2934
Secondary and Micronutrients for Vegetables and Field Crops - Extension Bulletin E486
MSU Fertilizer Recommendation Calculator
Record Keeping System for Crop Production - Extension Bulletin E2341 & E2342
---

---

We assist a wide variety of people experiencing problems with plants and pests. There are many things that cause plant problems. Our laboratory specializes in diagnosing problems caused by arthropods (insects, mites, ticks, etc.), pathogens (fungi, bacteria, viruses), and nematodes.
Our simple goal -- to provide a timely diagnosis of the problem and appropriate recommendations of control.
---

The goal of the
Midwest Cover Crops Council
(MCCC) is to facilitate widespread adoption of cover crops throughout the Midwest, to improve ecological, economic, and social sustainability.
The MCCC is a diverse group from academia, production agriculture, non-governmental organizations, commodity interests, private sector, and representatives from federal and state agencies collaborating to address soil, water, air, and agricultural quality concerns in the Great Lakes and Mississippi river basins (including Indiana, Michigan, Ohio, Manitoba, Ontario, Illinois, Wisconsin, Minnesota, Iowa, and North Dakota).
The
Cover Crop Decision Tool
is a web-based system to assist farmers in selecting cover crops to include in row crop rotations.
---
Project GREEN
---