Recycling Events
For information on upcoming recycling events and to join our mailling list, please contact the District

---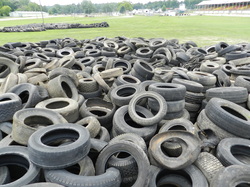 Scrap Tire Collection

Through a grant with the Michigan Department of Environmental Quality (DEQ), the Hillsdale Conservation District hosts Scrap Tire Collections to collect unwanted tires from Hillsdale County residents for FREE! The District collects tires from residents at the Hillsdale County Fairgrounds on a Friday or Saturday in the summer. From there, the tires are loaded by a licensed tire hauler and shipped to a tire recycling plant in Michigan. This is our most successful recycling event in the county and we look forward to continuing this great service!

---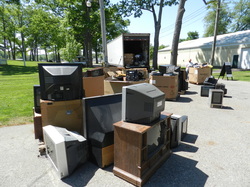 Electronics (E-Waste) Collection

In the past, the Hillsdale Conservation District partners with Jackson Recycling to host a free Electronics Recycling Collection day for county residents. Unused, unwanted, and non working electronics can be recycled including computers, televisions, cell phones, and tablets just to name a few.


---
Used Oil Collection

In 2014 Hillsdale and Lenawee County Conservation Districts hosted a Free Used Oil Collection at Burnips Equipment Co. in Hudson, MI. Residents from both counties came to dispose of used oil, where it would then be recycled. The Hillsdale Conservation District looks forward to hosting another used oil collection in the future.


---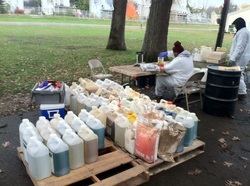 Clean Sweep
The Michigan Clean Sweep program helps protect the state's natural resources and prevent agriculture pollution by ensuring the safe and proper disposal of outdated, unused, unwanted pesticides in Michigan. Clean Sweep sites will accept pesticide products free of charge from any Michigan resident.
For more information on Clean Sweep visit the website:
http://www.michigan.gov/mdard/0,4610,7-125-2390_45388-11759--,00.html
---